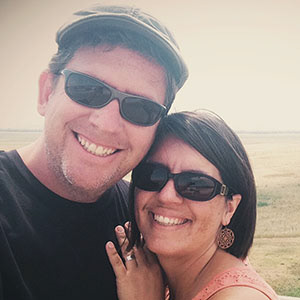 I'm a Columbia, Mo. transplant from Nebraska and I have had a life-long relationship with photography which was nurtured by my parents and long afternoons with National Geographic magazines.
I'm a graduate of the University of Nebraska-Lincoln school of journalism. Pursuing newspaper photography I worked for the Lincoln Journal Star, The Grand Island Independent, and The Columbia Daily Tribune over the span of 17 years. During that time I was in the top 20 of the distinguished William Randolph Hearst Journalism Awards. The Nebraska News Photographers Association named me the 2001 Photographer of the Year, and I also had the privilege of attending Barnstorm XI, the Eddie Adams Workshop in 1998. In 2005 I was invited to be a member of the speaking faculty at the Southwestern Photojournalism Conference. I'm also an alumnus of the Stan Kalish Picture Editing Workshop.
More recently I was invited to be a Visiting Artist at Sterling College, Sept. 2014, where I spoke with art students and exhibited some of my photography. And in Nov-Dec. 2014 I was part of a two-person show at the Imago Gallery here in Columbia, Missouri where I hung 13 prints from my daily photos series "Advent."
Currently I work as the Media Director for The Crossing where I produce original video and photography as well as managing social media and directing live multicamera video programs.
I find great joy in creatively exploring daily life and new places with my camera and I am continually trying to produce personal photographic and video projects in many ways including the use of iPhone photography and social media.